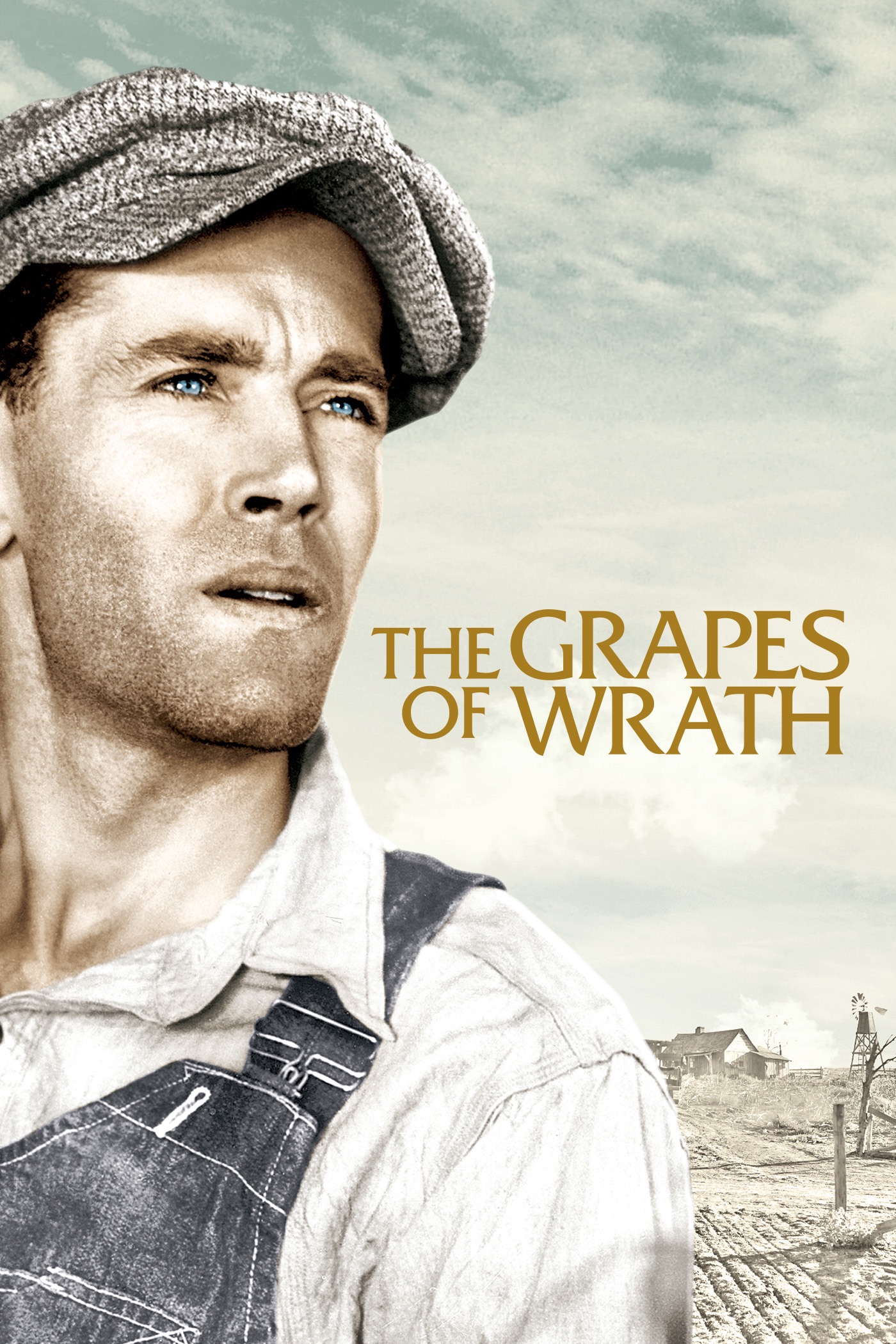 Genre: Classics
Released: 1940
© 1940 Twentieth Century Fox Film Corporation.
About the Movie
John Ford won the Best Director Oscar® and Jane Darwell won for Best Actress in this masterful film adaptation of John Steinbeck's novel that was nominated for seven Academy Awards® in all, including Best Picture. Henry Fonda stars as Tom Joad, the father of a migrant family of farmers who leave the Oklahoma dust bowl for the promised land of California, only to face new and daunting challenges.
导演: 约翰·福特
编剧: 农纳利·约翰逊 / 约翰·斯坦贝克
主演: 亨利·方达 / 简·达威尔 / 约翰·卡拉丁 / 查利· 格雷普韦恩 / 拉塞尔·辛普森
类型: 剧情
制片国家/地区: 美国
语言: 英语
上映日期: 1940-03-15
片长: 128 分钟 / West Germany: 108 分钟(cut version)
剧情简介
  刚从监狱释放出来的Tom Joad (亨利·方达 Henry Fonda饰)回到俄克拉荷马的家的时候却发现原来的家里已经空无一人,打听之下才从农民Jim Casy(约翰·卡拉丁 John Carradine饰)口中得知,随着工业的发展,当地的农民们都被迫离开该地。Tom和Jim在Tom的叔父家里找到了Tom的家人,一家人决定到加利福尼亚去寻找新的工作。一家人把所有的行李都放在一辆卡车上便出发了。路上,Tom的祖母去世了。他们发现了一个地方,专门召集像他们这样的人在那里工作,他们在那里安顿了下来。然而Jim却意外死亡,Tom为了给他报仇也杀了人,只能匆匆逃亡。一家人只能离开,去寻找下一个安身的地方,无家可归的农民们到底路在何方.....
  本片改编自斯坦贝克的同名小说,获1941年奥斯卡最佳导演奖。
第13届奥斯卡金像奖 (1941)
最佳影片(提名)
最佳导演 约翰·福特
最佳男主角(提名) 亨利·方达
最佳女配角 简·达威尔
最佳编剧(提名) 农纳利·约翰逊
最佳剪辑(提名) Robert L. Simpson
最佳录音(提名) Edmund H. Hansen
https://itunes.apple.com/us/movie/the-grapes-of-wrath/id987763583