Studio: Warner Bros.
Genre: Romance
Released: 2004
Copyright: © 2004 Warner Bros. Entertainment Inc.
Languages
Primary: English (Stereo, Dolby 5.1)
Accessibility
CC: Closed captions (CC) refer to subtitles in the available language with the addition of relevant non-dialogue information.
About the Movie
Teen sensation Mandy Moore ("Racing Stripes," "A Walk to Remember") stars as the U.S. president's 18-year-old daughter who gives the Secret Service the slip to go on a road trip unsupervised by the earpiece set. While incognito, she meets a mysterious stranger who reluctantly aides in her escape. Also starring Emmy and Golden Globe-nominees Mark Harmon (TV's "NCIS," "Freaky Friday"), and Jeremy Piven (TV's "Entourage," "Scary Movie 3"), Emmy-nominee Annabella Sciorra ("What Dreams May Come," TV's "The Sopranos"), and Matthew Goode ("Match Point," TV's "Confessions of an Ugly Stepsister").
TOMATOMETER
18%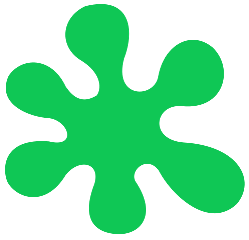 导演: Andy Cadiff
编剧: Derek Guiley / David Schneiderman
主演: 曼迪·摩尔 / 马修·古迪 / 安娜贝拉·莎拉 / 马克·哈蒙 / 杰里米·皮文
类型: 喜剧 / 爱情
制片国家/地区: 美国 / 英国
语言: 英语 / 法语 / 德语 / 希伯来语 / 意大利语 / 西班牙语
上映日期: 2004-01-07
片长: USA: 111 分钟
剧情简介
  美国女孩安娜(迪•摩尔 Mandy Moore 饰)和其他18岁女孩看起来没什么不一样,一样的青春无敌、精力充沛,不过,她有一个当总统的父亲。因为她是第一女儿,所以她必须时时刻刻保持完美形象,生活永远在镁光灯下。而且福斯特总统对她很严厉,身边总有一队保镖贴身保护,安娜完全没有一点自由。
  这次,安娜随父亲一起访问欧洲。本以为处处顺从父亲就能换来一点自由:晚上自由自在和好友加布里――法国驻美大使的女儿――去泡吧。没想到,性感火辣的两个美女在吧里竟然无人问津,原来又是父亲派来了保镖暗中护花。愤怒的安娜乔装打扮后撇下保镖逃出了酒吧,就此展开了她的"逃亡之旅"。
https://itunes.apple.com/us/movie/chasing-liberty/id395751207