Rated TV-MA
Genre: Comedy
Released: 2013
Copyright © & TM - Cartoon Network – 2013
About the TV Show
Welcome to the world of Rick and Morty, a genius inventor grandfather and his less than genius grandson. Missing for nearly 20 years, Rick arrives at his daughter's doorstep looking to move in, but her husband isn't too thrilled. Rick converts the garage into his lab and involves Morty in his insane adventures.
TOMATOMETER
96%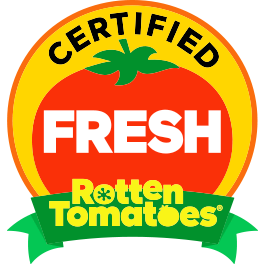 导演: 贾斯汀·罗兰
编剧: 贾斯汀·罗兰 / 丹·哈萌
主演: 贾斯汀·罗兰 / 克里斯·帕内尔 / 斯宾瑟·格拉默 / 萨拉·乔克 / 凯瑞·华格伦
类型: 喜剧 / 动画
制片国家/地区: 美国
语言: 英语
首播: 2013-12-02(美国)
集数: 11
单集片长: 22分钟
剧情简介
  天才兼疯子科学家Rick在失踪多年后突然回到女儿Beth的身边,并且在她的车库里搞了一个科学实验室。Rick有一把"传送门枪",可以穿越到宇宙的各个次元。孙子Morty莫名其妙就成了他的助手,经常被拖进他的自制太空船内,跟他一同开展各种疯狂刺激的宇宙冒险。女儿女婿对他的疯狂行为感到不满,却又对这个天才科学家无可奈何。本动画是由美剧《废柴联盟》的创作人Dan Harmon和Justin Roiland开发的动画连续剧。每集一个独立小故事,精妙无比的剧情安排,天马行空的想象力,突破天际的脑洞,是本剧最大的特点。
Episodes
EPISODE 1
Pilot
Rick moves in with his daughter's family and establishes himself as a bad influence on his grandson, Morty.
EPISODE 2
Lawnmower Dog
Rick helps Jerry out with the dog, broh. Don't even trip about this episode, because they also incept Goldenfold. (Guest starring Rob Paulsen and Jess Harnell)
EPISODE 3
Anatomy Park
On a special Christmas episode, Rick and Morty try to save the life of a homeless man. Meanwhile, Jerry's parents visit, and the family bonds. (Guest Starring Dana Carvey and John Oliver)
EPISODE 4
M. Night Shaym-Aliens!
Rick and Morty try to get to the bottom of a mystery in this M. Night Shamyaloin style twistaroony of an episode! (Guest Starring David Cross)
EPISODE 5
Meeseeks and Destroy
Rick provides the family with a solution to their problems, freeing him up to go on an adventure led by Morty. Sounds good, better record this one, broh!
EPISODE 6
Rick Potion #9
Rick helps Morty win over the girl of his dreams in this one, broh. Fist bump me, broh.
EPISODE 7
Raising Gazorpazorp
Morty convinces Rick to buy him a sexy robot. Guess what tho? Trouble happens, dog. (Guest starring Claudia Black and Richard Christy)
EPISODE 8
Rixty Minutes
Rick hacks the cable box to allow access to TV from multiple realities. But guess what, broh? Jerry, Beth, and Summer are focused on one of Rick's other inventions. They don't care, broh.
EPISODE 9
Something Ricked This Way Comes
Rick goes to battle with the devil, and Summer gets upset about it, broh. Plus Jerry and Morty hang out, broh! (Guest starring Alfred Molina, Nolan North, and Rich Fulcher)
EPISODE 10
Close Rick-Counters of the Rick Kind
Rick has a run in with some old associates, resulting in a fallout with Morty. You got any chips, broh?
EPISODE 11
Ricksy Business
Beth and Jerry head off on a romantic getaway. Rick and Summer throw a huge intergalactic house party, broh.
EPISODE 101
Rick and Morty: Comic-Con Panel 2013
Meet co-creators Dan Harmon and Justin Roiland along with the voice actors behind Rick and Morty as they address an audience at a 2013 San Diego Comic-Con panel. Hear from them firsthand what inspired the series, who the characters are, and what makes this series a hit.
https://itunes.apple.com/us/tv-season/rick-and-morty-season-1-uncensored/id741096885