Rated TV-14
Genre: Sci-Fi & Fantasy
Released: 2008
Copyright © TM & (c) Warner Bros. Entertainment Inc.
About the TV Show
Producers Josh Friedman (
War of the Worlds
) and John Wirth (
Ghost Whisperer
) team up with Mario Kassar and Andrew Vajna (producers of
Terminator 3: Rise of the Machines
) to bring to television an intense new drama taking place after the events of
Terminator 2: Judgment Day
. Fugitives from the law, Sarah Connor (Lena Headey from
300
) and her teenage son, John (Thomas Dekker from
Heroes
), are confronted with the reality that still more enemies from the future and the present could attack at any moment. They evade pursuers in today's Los Angeles, relentlessly battling to save the human race.
Terminator: The Sarah Connor Chronicles
represents an exciting reinvention of the
Terminator
series in which the strong and intrepid Sarah discovers that protecting her son and stopping the rise of the machines is more difficult than she had ever imagined.
TOMATOMETER
76%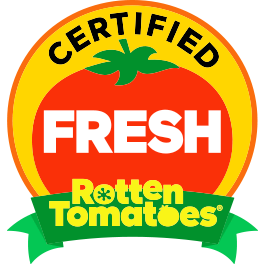 导演: David Nutter / Josh Friedman
编剧: Josh Friedman
主演: 琳娜·海蒂 / 托马斯·戴克 / 莎莫·格劳
类型: 动作 / 科幻 / 惊悚
制片国家/地区: 美国
语言: 英语
首播: 2008-01-13(美国)
集数: 9
单集片长: 46分钟
又名: 终结者:莎拉传 第一季
剧情简介
  《终结者外传》(Terminator: The Sarah Connor Chronicles)是美国FOX公司将在2008年播出的剧集,根据经典科幻影片《终结者》系列改编,内容讲述的是《终结者2》中发生的一系列事件之后,女主角Sarah Connor(Lena Headey扮演)和她的儿子John(Thomas Dekker扮演)的生活。《终结者外传》中,John和Sarah将继续逃亡并竭力阻止"天网"计划,这个计划是"公司"制造用来毁灭人类的科技武器,在原版的影片中,Sarah总是会遇到来自未来的"终结者"(高科技机器人),有的是来保护她,而有的则是为了来消灭她。在新的电视剧中,Sarah和John不安于舒适的生活,于是再次踏上逃亡之路,来到了一个新的城市,在这里,John结识了一个当地女孩Cameron Phillips(Summer Glau扮演),本以为生活又可以继续安定下来,没想到John的老师Cromartie(Owain Yeoman扮演)的出现打破了平静,原来,这个代课老师是一名"终结者",是来刺杀John的,而Cameron同样是一名"终结者",不过她的任务是保护John,故事就此展开,一段新的逃亡开始了……
Episodes
EPISODE 1
Pilot
In the series premiere, again facing relentless Terminators that will stop at nothing until John, the future leader of the resistance, is eliminated, Sarah Connor stops running and starts fighting back against fate and the machines that are out for her son.
EPISODE 2
Gnothi Seauton
Sarah makes contact with an old friend to ask a favor, while John decides to pay a visit to Sarah's ex (recurring guest star Dean Winters - "Rescue Me," "Oz"), and Cameron makes a new friend.
EPISODE 3
The Turk
Sarah pays a visit to Miles Dyson's widow (recurring guest star Charylane Woodard - "ER," "Law & Order: Special Victims Unit") looking for Skynet's creators.
EPISODE 4
Heavy Metal
When Sarah, Cameron and John track down stolen cargo, John becomes separated, leading him to discover the future isn't as safe as he had hoped.
EPISODE 5
Queen's Gambit
When Sarah's friend Andy (recurring guest star Brendan Hines) submits his computer into a chess competition, she revaluates his computer's capabilities and worries where it could all lead.
EPISODE 6
Dungeons and Dragons
While fighting for his life and moving in and out of consciousness, the stranger (recurring guest star Brian Austin Green) remembers life in the future and his personal battle against the machines.
EPISODE 7
The Demon Hand
Agent Ellison's discovery of a cyborg arm puts him in danger.
EPISODE 8
Vick's Chip
After a damning accusation of Cameron by Derek (recurring guest star Brian Austin Green), John defends her and finds himself at odds with Derek.
EPISODE 9
What He Beheld
Sarah finds herself in a business transaction with a mysterious business man.
https://itunes.apple.com/us/tv-s ... eason-1/id270795587