Rated TV-14
Genre: Sci-Fi & Fantasy
Released: 2008
Copyright © TM & (c) Warner Bros. Entertainment Inc.
About the TV Show
Terminator: The Sarah Connor Chronicles
picks up its second season with Sarah (Lena Headey) continuing her lonely fight to save the future, hoping to stop the impending apocalypse and change the fate of her 16-year-old son, John (Thomas Dekker). While the ever-evolving technological enemy grows stronger, John begins to take the steps to embrace his destiny as the savior of mankind, yet he finds himself caught between his fearless protector, the beautiful but potentially dangerous cyborg, Cameron (Summer Glau), and his new friend, Riley (Leven Rambin). And has his uncle, Derek Reese (Brian Austin Green), overstayed his welcome? FBI agent Ellison (Richard T. Jones) is now a believer, after Cromartie (Garret Dillahunt) spared his life, and he wants to figure out the truth. Complicating matters is Catherine Weaver (Shirley Manson), CEO of ZeiraCorp, who may know where to find the answers Ellison is looking for.
TOMATOMETER
94%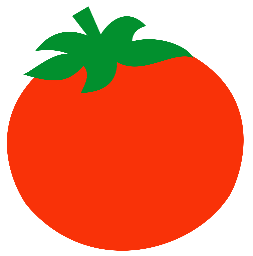 导演: Jeffrey G. Hunt
编剧: Josh Friedman (developer), Josh Friedman, and 3 more credits
主演: Lena Headey / Thomas Dekker / Summer Glau
类型: 动作 / 科幻 / 惊悚
制片国家/地区: 美国
语言: 英语 / 西班牙语
首播: 2008-09-08
集数: 22
单集片长: 44 分钟
又名: 终结者:莎拉传 第二季
剧情简介
  《终结者外传》第二季还将继续着上一季的故事,Sarah Connor(Lena Headey饰)将在今天的洛杉矶为人类的未来而战,期望着能阻止不久就将来到的审判日以及改变自己儿子John(Thomas Dekker饰)的命运。随着终结者机器人的不断进化和强化,16岁的John也逐渐开始接受自己作为人类救世主的命运。同时,他还发现自己陷入了两个女孩的中间——一个是被送来保护他的Cameron(Summer Glau饰),漂亮但却可能对John的安全有潜在威胁,毕竟Cameron也是一个终结者;而另一个是John的新朋友Riley(Leven Rambin饰),她的出现似乎象征了John所追求的自由,但同样也可能给John带来威胁。而John的叔叔Derek Reese(Brian Austin Green饰)则继续和他们两母子并肩作战,但似乎Derek已经不那么受欢迎了。另一方面,在和T-888型终结者 Cromartie(Garret Dillahunt饰)面对面并且逃过一命之后,FBI探员James Ellison(Richard T. Jones)开始深信Sarah的那句话:"没有人是绝对安全的。"Ellison探员现在明确了自己的目标,而Catherine Weaver(Shirley Manson饰),一个神秘公司的CEO,很有可能知道在哪里能找到Ellison追求的目标。
Episodes
EPISODE 1
Samson and Delilah
In the second season premiere, rocked by the Jeep explosion on his 16th birthday, John is forced to confront the reality of his destiny alone. And Agent Ellison faces off with his faith and the feds in the aftermath of Cromartie's massacre.
EPISODE 2
Automatic for the People
Sarah and Cameron investigate a nuclear power plant. John withdraws from school but opens up to a new friend, Riley. Weaver's acquires an important piece for her pet project. And recurring guest star Busy Phillips ("ER," "Dawson's Creek," "Freaks and Geeks," "Made of Honor") appears as Kacy Cotton, the new neighbor.
EPISODE 3
The Mousetrap
After Charley's (recurring guest star Dean Winters) wife is kidnapped by Cromartie, Sarah and Derek are put to the test. They must outwit Cromartie to ensure a safe rescue, but at what cost? Meanwhile, John is in the middle of his own tricky situation as he finds himself caught between Cameron and Riley.
EPISODE 4
Allison from Palmdale
A software glitch causes Cameron to forget who she is and she goes missing from the Connors. Taken in by a street kid named Jody, (guest star Leah Pipes - "Life Is Wild," "The Ghost Whisperer"), Cameron and Jody end up at a halfway house. There, Cameron meets with a social worker who uncovers some of Cameron's distant memories. Meanwhile, Catherine Weaver meets with Agent Ellison to discuss his future at Zeira Corp, and Ellison does some digging into Weaver's past.
EPISODE 5
Goodbye to All That
John and Derek infiltrate a military academy in order to protect an integral member of the future resistance. Meanwhile, Weaver's first assignment for Ellison takes an interesting turn of events when he discovers a specter from his own past.
EPISODE 6
The Tower Is Tall But the Fall Is Short
Sarah, John and Cameron track down another name on their list and wonder why a T-1001 would need a doctor. Meanwhile, a woman from Derek's past surprises him in the present.
EPISODE 7
Brothers of Nablus
The Connors are on alert after their house is robbed. One Terminator terrorizes Ellison, while another gets dangerously close to John. Derek and Jesse continue to get reacquainted.
EPISODE 8
Mr. Ferguson Is Ill Today
John and Riley's impromptu trip to Mexico results in deadly consequences. Meanwhile, Sarah and Ellison finally come face to face.
EPISODE 9
Complications
Sarah's nightmares creep into her real life, but what do they mean? Derek and Jesse (recurring guest star Stephanie Jacobsen) investigate a possible Skynet conspirator.
EPISODE 10
Strange Things Happen At the One-Two Point
Sarah's obsession with the three dots leads her to a company she thinks may have the Turk. Jesse's (Stephanie Jacobsen) plans complicate things. And Weaver makes an introduction.
EPISODE 11
Self Made Man
Cameron never sleeps, so what does she do at night? Her surprising, secret life is revealed. Plus, history is forever changed when a Terminator is sent back to the wrong time.
EPISODE 12
Alpine Fields
Sarah and Cameron try to save a family on the list with a connection to Derek in the future. Meanwhile, Jesse's (Stephanie Jacobsen) life hangs in the balance.
EPISODE 13
Earthlings Welcome Here
Sarah's obsession with the three dots intensifies when she tracks down a blogger with an intimate knowledge of the symbol. Riley gets closer to John and faces off with Cameron.
EPISODE 14
The Good Wound
An injured Sarah is guided by the image of John's father, Kyle Reese (Jonathan Jackson), and Weaver makes a move that has deadly consequences. Stephanie Jacobsen appears as Jesse.
EPISODE 15
Desert Cantos
Sarah, John, Cameron and Derek investigate the town connected to the destroyed factory, while Weaver sends her own man into town in search of a potential survivor.
EPISODE 16
Some Must Watch, While Some Must Sleep
Haunted by nightmares of the man she killed in the factory, Sarah checks in to a sleep clinic. She soon suspects Skynet may be using the facility for brain mapping.
EPISODE 17
Ourselves Alone
Cameron's defect resurfaces, resulting in regrettable consequences for everyone. Plus, Riley fears Cameron has discovered her secret.
EPISODE 18
Today Is the Day, Pt. 1
Jesse (recurring guest star Stephanie Jacobsen) flashes back to a life-altering mission aboard her submarine, the Jimmy Carter. Sarah and John make plans to leave.
EPISODE 19
Today Is the Day, Pt. 2 (fka ...Jimmy Carter)
Jesse's (Stephanie Jacobsen) submarine mission in the future takes a fatal turn that has unforeseen effects on John, Sarah and Derek in the present. And Sarah deals with Cameron.
EPISODE 20
To the Lighthouse
Sarah stashes John in a safe house. Cameron and Derek struggle to work together after she reveals a big secret. John Henry (Garrey Dillahunt) becomes compromised.
EPISODE 21
Adam Raised a Cain
The Connors close in on Skynet and battle lines are drawn. Meanwhile, Weaver learns Ellison's secrets.
EPISODE 22
Born to Run
In the second season finale, the Connors come face to face with Weaver in a confrontation that shakes John to the core and changes his reality forever. Nothing will be the same.
https://itunes.apple.com/us/tv-s ... eason-2/id290627735