Rated TV-MA
Genre: Drama
Released: 2016
Copyright © Marvel
About the TV Show
Just when Matt thinks he is bringing order back to the city, new forces are rising in Hell's Kitchen. Now he must take on a new adversary in Frank Castle and face an old flame – Elektra Natchios. Bigger problems emerge when Frank Castle, a man looking for vengeance, is reborn as The Punisher, a man who takes justice into his own hands. Meanwhile, Matt must balance his duties as a lawyer and his dangerous life as the Devil of Hell's Kitchen, facing a life-altering choice that forces him to truly understand what it means to be a hero.
TOMATOMETER
81%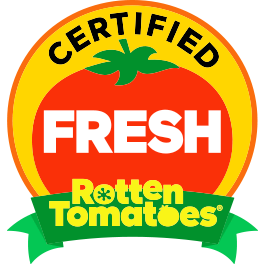 导演: 菲尔·亚伯拉罕
编剧: 斯坦·李 / 比尔·埃弗里特
主演: 查理·考克斯 / 黛博拉·安沃尔 / 埃尔登·汉森 / 艾洛蒂·袁 / 罗莎里奥·道森 / 更多...
类型: 剧情 / 动作 / 犯罪
制片国家/地区: 美国
语言: 英语
首播: 2016-03-18(美国)
集数: 13
单集片长: 54分钟
又名: 夜魔侠
IMDb链接: tt4625048
剧情简介
  漫威超级英雄电视剧《超胆侠》近日续订第二季,将继续在Netflix平台上播出。
Episodes
EPISODE 1
Bang
Following the downfall of Wilson Fisk, various gangs attempt to take control of Hell's Kitchen. Elliot "Grotto" Grote, seeks out the firm of Nelson and Matt for protection. Karen Page takes the wounded Grotto to the hospital, while Foggy Nelson learns from the Dogs of Hell that a group of their own was murdered by the same "army" as the Irish. Daredevil investigates the cartels, who he learns had all of their weapons stolen by a single man. At the hospital, Grotto and Page are attacked by this man. Daredevil confronts him.
EPISODE 2
Dogs to a Gunfight
Though his body armor saved his life, Matt's head and heightened senses are damaged and impaired, and Nelson insists that he rest and recover. Nelson attempts to get Grotto into witness protection, but since all of his mob contacts were murdered, the DA only agrees if Grotto wears a wire to a meeting with a drug lord. After his senses improve, Matt seeks out a new, improved mask. When the Punisher attacks the operation, Nelson and Page realize that the DA had always meant it as a trap.
EPISODE 3
New York's Finest
Daredevil wakes up as the Punisher's captive, and pleads with him to stop killing, feeling that there is goodness within anyone, and that no criminal is beyond redemption. The Punisher insists that what he does is necessary, that by murdering criminals he stops them from doing wrong ever again, while Daredevil merely delays the inevitable by injuring them. Their debate culminates in Punisher bringing out Grotto. Punisher offers Daredevil a choice that leaves him in a moral dilemma.
EPISODE 4
Penny and Dime
Finn Cooley, a high-profile member of the Irish mafia whose son was killed by the Punisher, arrives in New York seeking revenge, and tracks the dog Punisher took to his apartment, where he realizes who the Punisher is. Page begins investigating the Punisher herself. Having barely survived, Castle is confronted by Cooley and the Irish mafia. Daredevil finds them and stops Castle from murdering anyone else, helping him escape. Castle reveals more of his character to Daredevil.
EPISODE 5
Kinbaku
10 years ago, Matt met Elektra Natchios, the bored daughter of a wealthy Greek ambassador. The two bonded over their shared thrill seeking nature and skills. In the present day, Natchios returns to New York asking for Matt's help in with the Japanese arm of the Roxxon Energy Corporation, with whom her late father had dealings. Matt initially refuses. Matt later confronts Natchios about Sweeney, and she claims that she knows Matt's true nature, which she believes is the same as hers.
EPISODE 6
Regrets Only
Matt and Natchios subdue assailants that attack Natchios' apartment. Matt, Nelson and Page meet with the public defender on the Punisher case, who reveals that Castle could be facing the death penalty for links to crimes outside New York. Matt considers defending Castle himself. Their meeting is interrupted by Reyes, who insists on giving Castle the death penalty. Page reveals to Castle that she broke into his home and discovered private details about his family. Castle is convinced to plead guilty and the trial begins.
EPISODE 7
Semper Fidelis
Castle's trial begins. Matt neglects his work on Castle's case to continue moonlighting with Natchios. Natchios is severely wounded. The next morning, Matt is late to make his opening statement at Castle's trial and a reluctant Nelson is forced to take over for him. Matt's relationships with Page and Nelson now continue to deteriorate. Matt reveals his work with Natchios to Nelson. Nelson suggests Matt leaves the case. That night, Daredevil and Natchios discover the Yakuza are digging a giant hole.
EPISODE 8
Guilty As Sin
Daredevil and Natchios are attacked by ninjas and saved by Stick. Natchios is cut by a poisoned sword and rushed back to Matt's apartment. Stick reveals that Natchios works for him, then tells Matt about the Hand. In court, Nelson begins to sway the jury in Castle's favor. Castle takes the stand and purposefully wrecks his own defense. Page and Nelson berate Matt for allowing them to lose. Natchios tells Stick that she is leaving him; Matt and her share a close moment before he is attacked by an assassin.
EPISODE 9
Seven Minutes in Heaven
Fisk arranges a meeting with Castle, who reluctantly agrees to a deal. Betrayed by Fisk, Castle singlehandedly slaughters a swarm of henchmen of the man he had just killed, and is placed in solitary. After an intense brawl with Fisk, Castle is smuggled out of prison, now able to find the Blacksmith, the mastermind behind his family's massacre. Matt and Natchios fall out for good over her indifference to killing. Daredevil uncovers a disturbing experiment that Nobu is working on.
EPISODE 10
The Man in the Box
Daredevil arranges hospital treatment for the children of Nobu's experiment. Reyes reveals the true story behind the carousel massacre that killed Castle's family. An attack on Reyes' office kills her and injures Nelson. Matt visits Fisk but fails to blackmail him. Page's apartment is attacked and she is saved by Castle. Matt prepares to come face-to-face with the Hand.
EPISODE 11
.380
Daredevil takes on the ninjas assaulting the hospital. Nelson ponders a new job offer. Page lies to a detective about the attack on her apartment. Page meets with Castle who admits to using her as bait to lure those he thinks are following her. At the pier, Matt talks Castle out of killing a man claiming to be Blacksmith. Blacksmiths' men arrive and shoot up the boat, causing the ship to explode.
EPISODE 12
The Dark At the End of the Tunnel
Matt, Natchios and Stick fight ninjas, but Stick is taken by them. Matt vows to find him, Natchios vows to kill him. Page insists Castle is not dead and tracks down his commander in Afghanistan. Page discovers the commander, Ray Schoonover, is Blacksmith. Castle arrives and kills Schoonover. Daredevil and Natchios track the Hand and find Stick. Nobu reveals himself and the Hand's true motive is disclosed. The Hand reveals that Natchios is the Black Sky.
EPISODE 13
A Cold Day in Hell's Kitchen
Nelson meets with Jeri Hogarth to discuss joining her firm. Matt and Natchios uncover a trap laid by the Hand but ultimately defeat them. They vow to leave New York together. Nobu arrives and attacks Daredevil, but Natchios sacrifices herself for him. Daredevil takes on the remaining ninjas with surprise help from Castle. Nelson accepts the job offer, formally ending Nelson and Matt. Matt reveals to Page that he is Daredevil.
https://itunes.apple.com/us/tv-s ... ason-2/id1213005170