Studio: Lionsgate
Genre: Action & Adventure
Released: 2020
Copyright: © 2020 Force of Nature Film, LLC, and FON Film Production, LLC. All Rights Reserved.
Languages
Primary: English (Stereo, Dolby 5.1)
Additional:
French (Subtitles)
Accessibility
CC: Closed captions (CC) refer to subtitles in the available language with the addition of relevant non-dialogue information.
About the Movie
The legendary Mel Gibson stars in this edge-of-your-seat action-thriller that explodes into action during a violent category 5 hurricane. As disgraced cop, Cardillo (Emile Hirsch, INTO THE WILD) races to evacuate an apartment building, he comes across Dr. Troy (Kate Bosworth, SUPERMAN RETURNS), and her retired detective father Ray (Gibson). When a murderous gang of thieves arrives to rob a wealthy tenant, they must join forces to battle the criminals and escape with their lives before the entire city is deep underwater.
TOMATOMETER
9%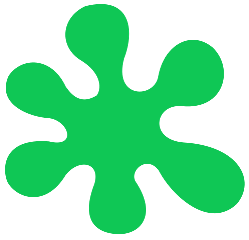 导演: 麦克·鲍力施
编剧: Cory Miller
主演: 梅尔·吉布森 / 凯特·波茨沃斯 / 埃米尔·赫斯基 / 大卫·札亚斯 / 斯蒂芬妮·卡约 / 更多...
类型: 剧情 / 动作
制片国家/地区: 美国
语言: 英语
上映日期: 2020-06-18(美国)
片长: 91分钟
剧情简介
  梅尔·吉布森、凯特·波茨沃斯出演新片[自然之力](Force Of Nature,暂译)。本片由麦克·鲍力施执导,科里·米勒撰写剧本。本片讲述一名警察在飓风疏散过程中必须保护建筑物内的剩余居民,而犯罪分子则试图在建筑物内实施神秘抢劫。吉布森饰演一位固执的退休侦探,他拒绝疏散,并对出现在他家门口的窃贼进行了反击。
https://itunes.apple.com/us/movie/force-of-nature/id1513452738