Studio: Warner Bros.
Genre: Action & Adventure
Released: 2020
Copyright: SUPERMAN and all related characters and elements are trademarks of and © DC Comics. © 2020 Warner Bros. Entertainment Inc.
Languages
Primary: English (Stereo, Dolby 5.1)
Additional:
Arabic (Subtitles), Danish (Subtitles), Dutch (Subtitles), Finnish (Subtitles), French (Subtitles, Stereo), German (Subtitles), Hebrew (Subtitles), Norwegian (Subtitles), Portuguese (Subtitles), Spanish (Subtitles, Stereo), Spanish (Spain) (Subtitles), Swedish (Subtitles), Thai (Subtitles), Traditional Chinese (Subtitles), Turkish (Subtitles)
Accessibility
CC: Closed captions (CC) refer to subtitles in the available language with the addition of relevant non-dialogue information.
About the Movie
When Krypton's last son crash-lands in Cold War-era Russia instead of rural Kansas, an alternate reality unfolds in this DC Elseworlds adventure. Here, we find Superman spearheading a Communist campaign to advance the ideologies of the Soviet state. Meanwhile, across the Atlantic, brilliant American scientist Lex Luthor devises a plan to rein in, and ultimately destroy, the alien Soviet threat. What follows is a gripping game of cat and mouse that will leave all of humanity hanging in the balance.
TOMATOMETER
88%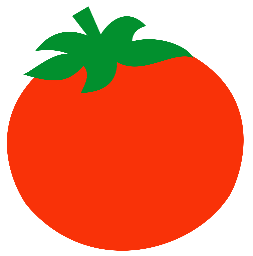 导演: 刘山姆
编剧: J·M·德马泰 / 马克·米勒
主演: 詹森·艾萨克 / 艾米·阿克 / 戴德里克·巴德 / 保罗·威廉姆斯 / 菲尔·拉马 / 更多...
类型: 动画
制片国家/地区: 美国
语言: 英语
上映日期: 2020-02-25(美国)
片长: 85分钟
剧情简介
  红子动画真的来了,经典DC漫画《超人:红色之子》动画版发布首张剧照,苏联超人亮相。
  杰森·伊萨克斯(《蝙蝠侠:红影迷踪》)配音超人,"根妹"艾米·阿克配音路易斯·莱恩,戴德里克·巴德配音莱克斯·卢瑟,瓦内萨·马歇尔配音神奇女侠,罗杰·克莱格·史密斯配音蝙蝠侠。
  《红子》由刘山姆(《超人之死》《超人王朝》)执导,将于明年第一季发碟和登陆数字平台。漫画来自马克·米拉,提出:如果超人不是降落在美国小镇,而是在乌克兰,长大成为了苏联领导人,胸前的S变成镰刀和锤子,他和世界会是怎样?对社会主义、资本主义、历史和人性的探讨相当有意思。
https://itunes.apple.com/us/movie/superman-red-son/id1484407706