Studio: Universal Pictures
Genre: Comedy
Released: 1994
Copyright: © 1994 Universal Studios. All Rights Reserved.
Languages
Primary: English (Subtitles, Stereo, Dolby 5.1)
Additional:
Spanish (Stereo)
Accessibility
CC: Closed captions (CC) refer to subtitles in the available language with the addition of relevant non-dialogue information.
About the Movie
Ben Stiller, Winona Ryder, Ethan Hawke, Janeane Garofalo and Steve Zahn star in this smart, insightful and hilarious comedy that looks at life, love and the pursuit of gainful employment. This irreverent look at the harsh realities of life after college captures the misadventures of Lelaina (Ryder), an aspiring TV production assistant, and her relationships with her sarcastic roommate, Vickie (Garofalo), friends Sammy (Zahn) and Troy (Hawke) and an ambitious video executive, Michael (Stiller). This is truly a comedic and cultural touchstone that encapsulates an era like no other.
TOMATOMETER
66%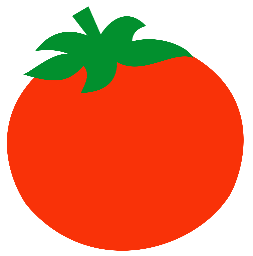 导演: 本·斯蒂勒
编剧: 海伦·奇尔德雷斯
主演: 薇诺娜·瑞德 / 伊桑·霍克 / 詹妮安·加罗法洛 / 斯蒂夫·扎恩 / 本·斯蒂勒 / 更多...
类型: 剧情 / 喜剧 / 爱情
制片国家/地区: 美国
语言: 英语
上映日期: 1994-02-18(美国)
片长: 99分钟
剧情简介
  莉莲娜(薇诺娜·瑞德 Winona Ryder 饰)和薇琪(詹尼安·吉劳法罗 Janeane Garofalo 饰)是大学时代的好友,如今,早已毕业的两人依旧维持着室友兼好友的亲密关系。一次意外的车祸中,莉莲娜结识了英俊帅气的麦克(本·斯蒂勒 Ben Stiller 饰),一见钟情的两人开始了稳定的恋爱关系。
  莉莲娜的铁杆好友特洛伊(伊桑·霍克 Ethan Hawke 饰)再一次的丢掉了工作,无处可去的他只得转向伊莲娜寻求庇护。特洛伊对伊莲娜的感情显然早已经超越了友情,所以,对于她和麦克之间的腻歪,特洛伊表现出了明确的不满。这边的三人纠缠不休,那边的薇琪也有着自己的烦恼,童年阴影让她对婚姻和爱情不再抱有幻想。还有他们共同的好友山姆(史蒂夫·茨恩 Steve Zahn 饰),身为同性恋者的他必须绞尽脑汁来隐藏自己的身份。
https://itunes.apple.com/us/movie/reality-bites-1994/id745228595