Studio: MGM
Genre: Action & Adventure
Released: 1987
Copyright: © METRO-GOLDWYN-MAYER STUDIOS INC.
Languages
Primary: English (Subtitled, Stereo)
Additional:
Danish (Subtitled), Dutch (Subtitled), Finnish (Subtitled), French (Canada) (Subtitled), French (France) (Subtitled), German (Subtitled), Greek (Subtitled), Italian (Subtitled), Norwegian (Subtitled), Spanish (Subtitled), Spanish (Spain) (Subtitled), Swedish (Subtitled)
Accessibility
CC: Closed captions refer to subtitles in available languages with the addition of relevant non-dialogue information.
About the Movie
The streets are filled with death and destruction. Ruthless drug traffickers prey upon the poor, the lonely, the helpless. L.A. is a city desperate for deliverance until now! Charles Bronson returns as Paul Kersey, the original urban vigilante and one-man demolition force in this pulse-pounding, take-no-prisoners thriller! Two rival drug gangs have a death-grip on L.A.'s battle-torn inner city. But their brutal reign of terror is about to come to a violent end. One man is out to avenge the cocaine-induced death of his girlfriend's teenage daughter. His name is Paul Kersey and he's armed, dangerous and mad as hell!
TOMATOMETER
14%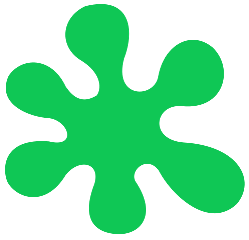 导演: J·李·汤普森
编剧: 布赖恩·加菲尔德 / Gail Morgan Hickman
主演: 查尔斯·布朗森 / 凯伊·兰兹
类型: 剧情 / 动作 / 惊悚 / 犯罪
制片国家/地区: 美国
语言: 英语
上映日期: 1987-11-06
片长: 99 分钟 / Finland: 91 分钟(cut version) / Norway: 94 分钟
剧情简介
  老查大叔这次被一个神秘组织招募,扮演了一个类似《用心棒》中三船敏郎的角色,暗中挑拨两伙毒贩火拼,结果发现自己被利用。
  当然了,惹恼了老查的神秘组织也没好下场……
https://itunes.apple.com/no/movi ... ackdown/id868585395