Genre: Action & Adventure
Network: Amazon Prime Video
Premiere Date: Sep 4, 2020
Creator: Garth Ennis
Exec. Producers: Eric Kripke, Bill Goldberg, Neal H. Moritz, Ori Marmur, Pavun Shetty, James Weaver
Description
The even more intense, more insane Season 2 finds The Boys on the run from the law, hunted by the Supes, and desperately trying to regroup and fight back against Vought. In hiding, Hughie (Jack Quaid), Mother's Milk (Laz Alonso), Frenchie (Tomer Capon) and Kimiko (Karen Fukuhara) try to adjust to a new normal, with Butcher (Karl Urban) nowhere to be found. Meanwhile, Starlight (Erin Moriarty) must navigate her place in The Seven as Homelander (Antony Starr) sets his sights on taking complete control. His power is threatened with the addition of Stormfront (Aya Cash), a social media-savvy new Supe, who has an agenda of her own. On top of that, the Supervillain threat takes center stage and makes waves as Vought seeks to capitalize on the nation's paranoia.
TOMATOMETER
97%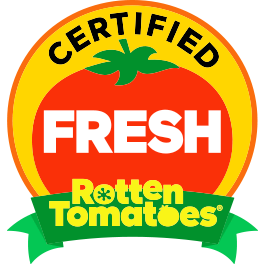 导演: 菲利浦·斯格里西亚 / 塞巴斯蒂安·席尔瓦
编剧: 加思·恩尼斯 / 艾力克·克莱普科 / 达里克·罗伯逊
主演: 卡尔·厄本 / 杰克·奎德 / 安东尼·斯塔尔 / 艾琳·莫里亚蒂 / 多米妮克·麦克艾丽戈特 / 更多...
类型: 喜剧 / 动作 / 科幻 / 犯罪
制片国家/地区: 美国
语言: 英语
首播: 2020-09-04(美国)
集数: 8
单集片长: 60分钟
剧情简介
  剧中讲述一群被旁人称为「The Boys」的义警,他们专门对付因为自身能力而腐败﹑黑化的超级英雄。而他们的大目标就是金玉其外,败絮其中的英雄团队「The Seven」,以及管理团队﹑掩盖黑料的企业「Vought」。
Episodes
1. The Big Ride
September 4, 2020
Season 2! New and improved! Now with 50% more explosive decapitations, terrorists, S&M hookers, cults, and a new pine fresh scent! But wait, there's more! 2X MORE blood, guts and gore than the other leading brands! This exclusive offer is available only on Amazon Prime Video! Don't delay! Order now!
2. Proper Preparation and Planning
September 4, 2020
The Boys get themselves a Super Terrorist, Starlight gets evidence against Vought, The Deep gets in touch with his feelings, and Homelander gets himself a family (sort of). All that, and a hard-hitting exposé on why Super Suits don't have pockets.
3. Over the Hill With the Swords of a Thousand Men
September 4, 2020
Attention: If you or a loved one were exposed to Compound V, you may be entitled to financial compensation. Vought has given the drug to multiple victims, without their knowledge or consent. If you believe that you or a loved one were administered Compound V, call the law firm of Bremmer & Bremmer at 1-888-177-2774 for a free legal consultation. Know your rights!
4. Nothing Like It in the World
September 11, 2020
Road trip! The Boys head to North Carolina to follow a lead on a mysterious Supe named Liberty. And did you know a person's choice of candy bars might tell you if they're a serial killer? Watch and learn the warning signs! This episode could save your life!
5. We Gotta Go Now
September 18, 2020
Butcher has no more intentions to fight with Supes, but Black Noir traces his location and finds him. Supes shoot a film titled `Dawn of the Seven.' Homelander does what Stormfront told him to do.
6. The Bloody Doors Off
September 25, 2020
The Sage Grove Center® is dedicated to caring for those struggling with mental illness. Our compassionate doctors and counselors provide personalized services to help patients live their best lives. If you or a loved one need help, call the Sage Grove Center today at 1-800-122-8585. A proud subsidiary of Global Wellness Services®, which is a proud subsidiary of Vought International®
7. Butcher, Baker, Candlestick Maker
October 2, 2020
Congresswoman Victoria Neuman's sham Congressional Hearing against Vought takes place in 3 DAYS. Are we going to let her criminalize Superheroes when we need them most? We have to stand up against such blatant partisan politics. Please join fellow Patriotic Americans and send $20 to VOUGHTPROMISE.COM to tell Neuman and her Kangaroo Court Cronies that they won't win, "Not On Our Watch"™.
8. What I Know
October 9, 2020
***SUPER VILLAIN ALERT*** YOU ARE RECEIVING THIS NOTIFICATION FROM THE DEPARTMENT OF HOMELAND SECURITY. A SUPER VILLAIN ALERT HAS BEEN ISSUED FOR YOUR AREA. PLEASE BE VIGILANT AND REPORT ANY SUSPICIOUS PERSONS OR ACTIVITY. IF YOU BELIEVE YOU HAVE SEEN A SUPER VILLAIN, DO NOT APPROACH OR ATTEMPT TO APPREHEND THEM. CONTACT LAW ENFORCEMENT IMMEDIATELY