导演: 李力持 / 周星驰
编剧: 谷德昭 / 李力持 / 张肇麟 / 周星驰
主演: 周星驰 / 袁咏仪 / 罗家英 / 陈宝莲 / 郑祖 / 更多...
类型: 喜剧 / 动作
制片国家/地区: 中国香港
语言: 汉语普通话 / 粤语
上映日期: 1994-10-13(中国香港)
片长: 83分钟
剧情简介
  一代著名特工凌凌漆(周星驰 饰)长期被上级弃用,沦为卖肉摊主。一具价值连城的恐龙骨架被一个浑身盔甲的金枪客盗去,因为线索少任务危险,凌凌漆又被高层领导委以重任。 凌凌漆依循线索来到香港,与联络人香琴(袁咏仪 饰)碰头,不想香琴处心积虑找机会要将凌凌漆杀死,原来她的另一身份是金枪客派来的杀手,但经历过出生入死的战斗后,香琴与凌凌漆渐生出了真情。而此时,金枪客的真实身份也被曝光,发现自己掉进某个阴谋里的凌凌漆开始奋力与敌手较量。
第14届香港电影金像奖 (1995)
最佳男主角(提名) 周星驰
最佳男配角(提名) 罗家英
TOMATOMETER
50%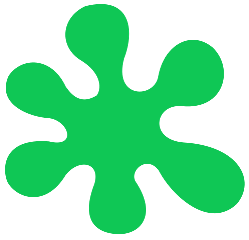 Studio: Lionsgate
Genre: Action & Adventure
Released: 1994
Copyright: Win's Movie Production Ltd. © 1994 Copyright. All Rights Reserved.
Languages
Primary: English (Stereo)
Accessibility
CC: Closed captions (CC) refer to subtitles in the available language with the addition of relevant non-dialogue information.
About the Movie
A comedic send-up of Bond's 007, Ling Ling Chat is the unlikely pork butcher-turned-superspy sent to Hong Kong to find a stolen dinosaur skull. Assassins, spy gadgets, stunts, and chases ensue.
https://itunes.apple.com/us/movi ... h-love/id1227335164