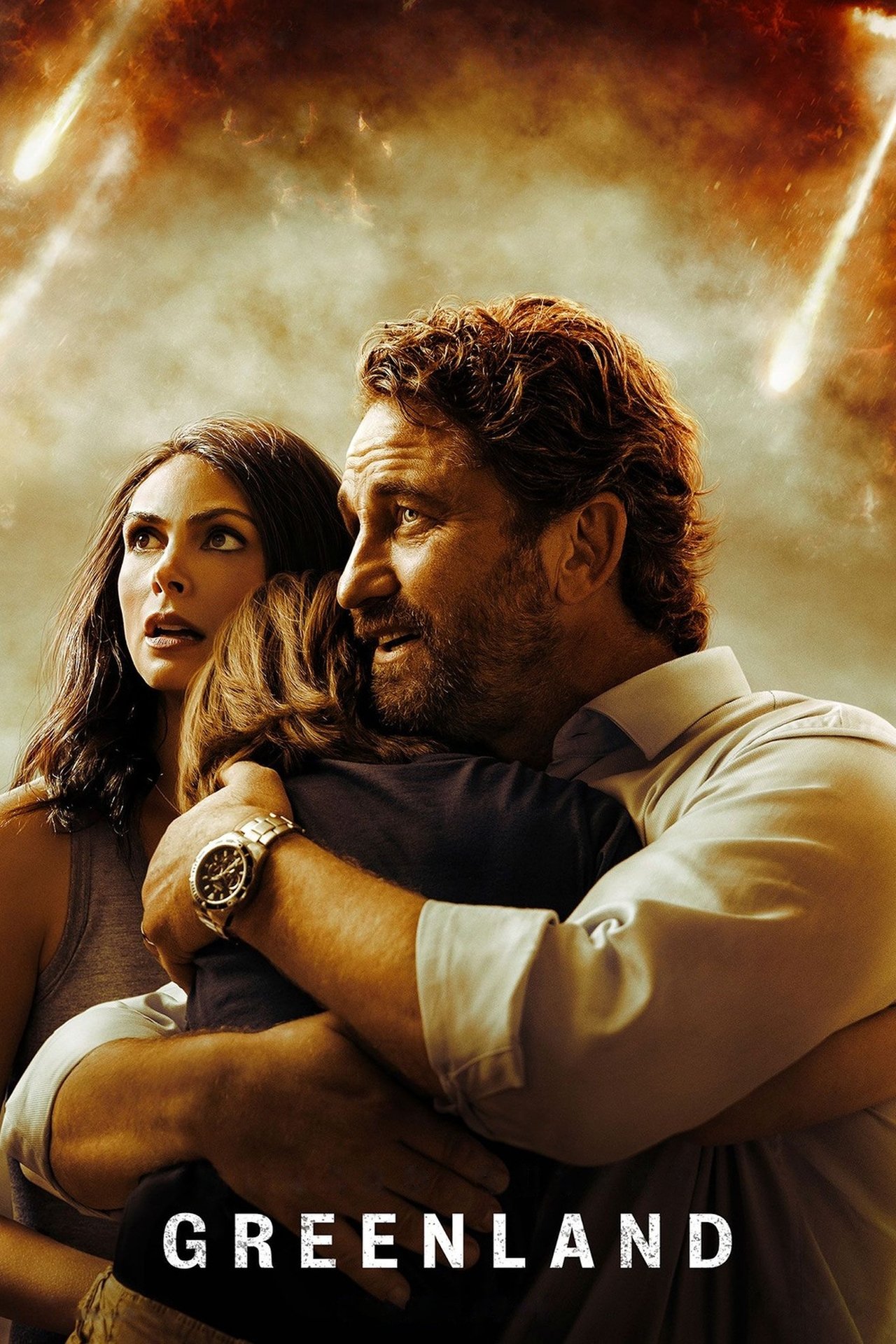 Rated PG-13
Genre: Action
Released: 2020
Studios: STX Entertainment, Thunder Road, Anton, G-BASE, Riverstone Pictures, Truenorth Productions
Description
John Garrity, his estranged wife and their young son embark on a perilous journey to find sanctuary as a planet-killing comet hurtles toward Earth. Amid terrifying accounts of cities getting levelled, the Garrity's experience the best and worst in humanity. As the countdown to the global apocalypse approaches zero, their incredible trek culminates in a desperate and last-minute flight to a possible safe haven.
Cast: Gerard Butler, Morena Baccarin, Roger Dale Floyd, Scott Glenn, Andrew Bachelor, David Denman, Brandon Quinn, Hayes Mercure, Gary Weeks, Rick Pasqualone, Joshua Mikel, Claire Bronson, Cate Jones, Kendrick Cross, Mike Gassaway, Anissa Matlock, Nicola Lambo
导演: 里克·罗曼·沃夫
编剧: 克里斯·斯帕林
主演: 杰拉德·巴特勒 / 莫蕾娜·巴卡琳 / 大卫·丹曼 / 霍普·戴维斯 / 罗杰·戴尔·弗洛伊德 / 更多...
类型: 剧情 / 科幻 / 灾难
制片国家/地区: 美国 / 英国
语言: 英语
上映日期: 2020-11-20(中国大陆) / 2020-07-29(比利时) / 2020-12-18(美国网络)
片长: 119分钟
又名: 末世绿洲(港) / 天劫倒数(台)
剧情简介
  两颗彗星正在朝地球运动,人类即将在 24 小时内面临毁灭性撞击,然而政府封锁了内部消息,在格陵兰建造了堡垒,只允许部分人类进入。建筑工程师John获得了进入堡垒的机会,带着一家三口踏上了去往格陵兰的末日逃生路。然而,在逃亡的过程中,军队得知自己已经被政府抛弃,开始失去控制,劫持了去往格陵兰的飞机,John的妻子与儿子也因此失散。John只能去约定好的地方等待妻子与儿子,期望会合后一并开车前往目的地格陵兰。这一路惊心动魄,历经重重困难,他们一家人最终是否可以会合,安全抵达格陵兰……