Studio: Briarcliff Entertainment
Genre: Action & Adventure
Released: 2022
Copyright: © 2021 Universal Studios. All Rights Reserved.
Languages
Primary: English (Dolby 5.1, Stereo, CC, AD)
Additional:
Spanish (Stereo, Subtitles)
Accessibility
CC: Closed captions (CC) refer to subtitles in the available language with the addition of relevant non-dialogue information.
AD: Audio descriptions (AD) refer to a narration track describing what is happening on screen, to provide context for those who are blind or have low vision.
About the Movie
Trust, identity, and the danger of unchecked power push a covert operative to the edge in director Mark Williams' intense action thriller Blacklight. Travis Block lives and fights in the shadows. A freelance government "fixer," Block is a dangerous man whose assignments have included extracting agents out of deep-cover situations. He knows his hands are dirty, but he's aiming to change. When an agent is killed after infiltrating a group espousing violent societal upheaval, Block discovers a shadowy program called Operation Unity is striking down ordinary citizens for reasons known only to Block's boss, FBI chief Robinson. As Block gets closer to the truth, he enlists the help of a journalist, but his past and present collide when his daughter and granddaughter are threatened, and in saving them, he could save himself. Now Block needs to rescue the people he loves and expose the truth for a shot at redemption. Nothing and no one are safe when secrets are hidden in Blacklight.
TOMATOMETER
8%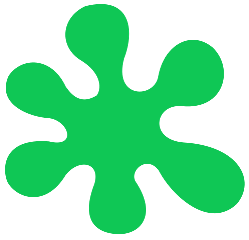 导演: 马克·威廉姆斯
编剧: 尼克·梅 / 马克·威廉姆斯 / 布兰登·雷维斯
主演: 连姆·尼森 / 艾美·拉韦尔-兰普曼 / 艾丹·奎因 / 泰勒·约翰·史密斯 / 克莱尔·范·德·波姆 / 更多...
类型: 动作 / 惊悚
制片国家/地区: 中国大陆 / 澳大利亚 / 美国
语言: 英语
上映日期: 2022-02-10(澳大利亚) / 2022-02-11(美国)
片长: 108分钟
剧情简介
  FBI老特工特拉维斯•布洛克(连姆•尼森 Liam Neeson 饰)受命营救遇险的卧底探员,却发现自己置身于一场致命阴谋的故事。
https://itunes.apple.com/us/movie/blacklight/id1610717981