Studio: Summit Entertainment
Genre: Action & Adventure
Released: 2012
Copyright: © 2012 Summit Entertainment.
Languages
Primary: English (Stereo, Dolby 5.1)
Accessibility
CC: Closed captions (CC) refer to subtitles in the available language with the addition of relevant non-dialogue information.
About the Movie
Bruce Willis, Sigourney Weaver, and Henry Cavill star in this pulse-pounding thriller about a man who's plunged into an intergovernmental web of lies and secrets after his family is kidnapped. To get his family back alive, he must evade deadly secret agents and recover a mysterious briefcase.
TOMATOMETER
4%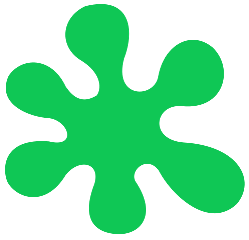 导演: 马布鲁克·埃尔·梅奇
编剧: 斯科特·维普 / 约翰·彼得
主演: 亨利·卡维尔 / 薇洛妮卡·恩切圭 / 布鲁斯·威利斯 / 西格妮·韦弗 / 约瑟夫·马勒 / 更多...
类型: 动作 / 惊悚
制片国家/地区: 美国 / 西班牙
语言: 英语 / 西班牙语
上映日期: 2012-10-12(中国大陆) / 2012-04-06(英国)
片长: 93分钟
剧情简介
  在华尔街经营一家公司的年轻商人威尔(亨利·卡维尔 Henry Cavill 饰)从百忙之中抽身,飞往西班牙一处海滨小镇与家人度假。事隔多年,他与父亲马丁(布鲁斯·威利斯 Bruce Willis 饰)、母亲、弟弟乔什(莱菲·盖夫隆 Rafi Gavron 饰)及其女友达 拉(艾玛·汉密尔顿 Emma Hamilton 饰)相聚。家人围坐餐桌,其乐融融。但是祥和的气氛很快便被破坏,威尔接到公司破产的电话,心情糟糕到极点,由此也与家人的关系紧张起来。航海途中达拉意外受伤,当威尔去镇上买药期间,留在船上的家人却遭到绑架。焦急的威尔在当地无人可信,他独自搜索家人的下落,在此过程中竟发现了关于父亲和事件背后的诸多秘密……
https://itunes.apple.com/us/movi ... -of-day/id583635144